MP's from the across the UK implored the Westminster Government to think again on the proposals thus far expressed in their consultation.
The UK model was deplored when compared to the recently accepted Scottish model in relation to annual payments and payments to widows/widowers/bereaved partners.
The Scottish model, however, was deficient when compared to the UK model in relation to how they propose to treat those categorised as 'stage 1'. The English proposals provide for annual payments to stage 1 victims of up to £15,000. The Scottish model thus far does not.
Importantly, the English proposals enforce a form of means testing, so the majority of those at stage 1 may not get the full £15,000. The Scottish Financial Review Group sought to negate means testing in principle, and to minimise it as much as practicable where the demand on funds were high.
Also, one of the Group's guiding principles was that nobody should be worse-off under the new arrangements. Under the English proposals,  as they stand at this time, it would appear many would be liable to resultant cuts in the financial support receivable.
SIBF pressed for stage 1 patient victims (the majority of those infected) to be treated with equal primacy to those in stage 2 in the Financial Review Group discussions, and these discussions were at times heated. The majority view within the Group however did not coincide with SIBF representatives' views, and the Group were not predisposed to recommend annual payments to 'stage 1′ victims at that time, citing time constraints and expediency in getting monies to people as quickly as possible.
The conditions faced by stage 1 people are varied and complex. But a constant theme emerging from our research of our members' experience is that many are ill, and debilitated not only from the HCV virus itself, but the effects and impacts of past treatments that were supposed to 'cure' the Hepatitis C.
Many of those in stage 1 have had the virus for around 30 years, the time when the body finally succumbs to severe impacts of the sustained and chronic infection.
Many of the points raised in the House of Commons debate centred around the Members' constituents' suffering, particularly around that 30 year period.
Below are extracts from the debate in response to Diana Johnson's full speech which is shown first. The full transcript of the debate can be found here: https://hansard.parliament.uk/commons/2016-04-12/debates/16041246000001/ContaminatedBlood
Diana Johnson (Kingston upon Hull North) (Lab)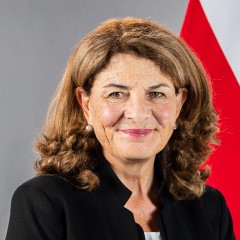 "Governments of both colours have introduced a patchwork of schemes and assistance over the years, but there has never been a complete package of support for those affected. That is in marked contrast to the response to other medical and treatment disasters, such as thalidomide, where full support and compensation has been put in place. I am sure that the whole House wants to pay tribute to all those who have fought for justice over many years and to the families and loved ones who supported them.
Weary from fighting
I think we would all agree that they have been fighting for too many years to get a just settlement for what happened to them. Let us be frank: they are weary from fighting. They want to resolve this once and for all, and to get on with their lives. Sadly, more and more people are dying without seeing that justice. Each individual affected has been robbed of many of the opportunities we all take for granted—the opportunities to work, to have a career, to buy a home and to grow old with the person they love. Family members have had to care for their loved ones, perhaps giving up careers to do so, and watch their health deteriorate.
Deal with a clear wrong that has been done
It is important to recognise that in this case there has never been an admission of liability from the Department of Health or the NHS in respect of what happened to these individuals; they have always taken the view that nobody could have known at the time about the problem with the infected blood. I want to make the point that this is not a court of law; this is Parliament, and we are being asked to deal with a clear wrong that has been done to our constituents. We know that these people were damaged and harmed by the treatment they received from the NHS—by the state. What we need to do now is put together a proper support package to ensure that those affected and their families are at the heart of what we do and whatever scheme is proposed.
More interest in protecting reputation(s)
Let me return to the point I was making about liability and the need now to put in place a proper support package, recognising the wrong that has been done. For far too long, the Department of Health has not done that. It appears to me that it has been far more interested in protecting the institutional reputation of the Department and of the NHS than in looking to right a wrong.
All-party group on haemophilia and contaminated blood
In the last Parliament, a concerted effort, from all parties, was made to seek a lasting settlement for all our constituents. The all-party group on haemophilia and contaminated blood led the way in producing a report showing that the current financial arrangements were not fit for purpose, were ad hoc and were overly bureaucratic. The right hon. Member for North East Bedfordshire (Alistair Burt) worked alongside the all-party group, with the Prime Minister's office, to finally get an apology made in Parliament and an agreement that the Government would consult on a proper support package for all those affected. The Prime Minister's apology a year ago and the announcement that £25 million would be made available for transitional support was very welcome. So, too, was the promise that there would be a full consultation on a comprehensive support package. I must say to the Minister that not one penny of that badly needed £25 million has been spent yet, and that the consultation on the new support scheme was announced only on 21 January this year—some nine months after the Prime Minister's statement.
UK Minister unwilling to meet in consultations (unlike in Scotland)
We are now a few days away from the end of the consultation period. I understand that the Minister was advised—wrongly, I think—by her officials that she could not meet with the all-party group during the consultation period. I know that that was not the case in Scotland: the Minister there met MSPs and individuals. We called for this debate so that the Minister could listen to the comments of her fellow parliamentarians about the Government's proposals and then feed them into the consultation.
Lower payments under new scheme
I wish to move on now to highlight a few of the problems with the consultation. First, as has already been said, many of the existing recipients will receive lower payments under the new scheme. The Government's proposals would end all discretionary support, such as winter fuel allowance, child supplements and low income top-ups, which means that many people will lose out, potentially by thousands of pounds a year.
New on-going support for stage 1 victims, but means tested (not in Scotland)
Secondly, most of the current beneficiaries have hepatitis C stage 1 and currently get no ongoing support. They are left begging for individual payments from the Caxton Fund. The Government proposals will provide annual payments for people in stage 1, which is welcome, but those people will be subject to regular individual assessments. That could result in fluctuating payments and reduced financial certainty for individuals. Assessments will also take only clinical factors into account. They will not look at the loss of education or employment, and decades of loss of amenity, ill health and loss of earnings. According to the information from the Government, those assessments will cost £500,000 a year to carry out. Would that money not be better spent on providing financial support to those people?
Inadequate support for affected – widows, partners, dependants (unlike Scottish poposals)
My third point is about the inadequate provision for the "affected" community—the widows, the partners and the dependants of those infected. The proposals for widows appear to be extremely complex. They create six categories of widows, with big variations in what is offered within each category. Department of Health officials could not explain how they would work when they met the APPG's secretariat and have not provided an explanation of these proposals as promised. There also appears to be nothing here for dependent children.
Pot of money will be used for drugs, not all to patient victims
Fourthly, there are concerns that under the plans money will be used to pay for new drugs to treat hepatitis C, which will be bought separately from the NHS budget, so will cost more. Under guidelines from the National Institute for Health and Care Excellence, everyone with hepatitis C should be eligible for treatment with a new generation of drugs from the end of February 2016, so when funds are allocated for treatment, that means once again that money does not go directly to those who need financial support.
Scottish proposals widely welcomed in comparison, more generous to stage 2, not so in stage 1
Fifthly, there is concern about the fact that beneficiaries in England will be worse off than beneficiaries in Scotland. The Scottish proposals are far more generous to hepatitis C stage 2 and HIV sufferers, who will receive £27,000 per annum or £37,000 if they are co-infected, which is welcome, but are much less generous for hepatitis C stage 1s, who will receive an additional lump sum payment but no ongoing support. The Scottish proposals have been broadly welcomed, partly because of the way in which the consultation was conducted in Scotland, and the clear acknowledgement, for example, that the existing trust structure will be scrapped.
Follow Scotland and scrap Trust structures?
Following the scrapping of the trust structure in the Scottish model, may I seek reassurance from the Minister that she will scrap trust structures in England, Wales and Northern Ireland, which have been subject to much criticism? There is no mention in the consultation of any proposals on lump sum payments, which would enable those affected to make real choices about their own lives, such as paying off a mortgage, clearing debts or helping their children. I reiterate my belief that the £230 million the Government are set to receive over the next few years from the sale of Plasma Resources UK should be earmarked for lump sum payments for those people. This is money from the work by the Department of Health to create blood products, and it would be fitting to use it in that way.
No consideration of Irish-style medical card to speed-up access to healthcare
I am disappointed that there is no mention in the Government proposals of allowing those who have been affected to be passported automatically through to the new benefits that have been introduced—for example, moving from the disability living allowance to the personal independence payment. There is no consideration at all of an Irish-style medical card to ensure that access to healthcare is as speedy as possible.
Disappointment at English Proposals – give people dignity, not constant struggling to get support
In conclusion, we have had a chance to consider the detail of the Government's proposals. I am disappointed, as they do not deliver what we all want: giving people dignity and allowing them to get on with their lives, rather than constantly having to battle to get support. That means they have to campaign to ensure that their lives do not become even worse, let alone see improvements. They need and deserve action in a timely manner. They do not want to end their lives as campaigners. Many of those who are infected have told me that they believe that the Government are just delaying a proper settlement as more and more people die. After their long and bitter experience who can blame them?"
Below are some responses from the debate:
Mrs Sheryll Murray (South East Cornwall) (Con)

My constituent, who understandably has asked not to be identified, has undergone three courses of arduous interferon-based treatment. The last course caused a life-threatening infection that required a month in hospital and some invasive surgery and extensive abdominal surgery.
Now aged 65, my constituent suffers from severe fatigue, physical weakness, brain fog, which means that she is unable to read anything vaguely complicated, constant itching, fever, sweats, depression and total and permanent hair loss. The stress of living with those conditions on a daily basis for 30 years must be immeasurable. The Government must do all they can to support patients and their families.
My constituent wanted me to highlight her case as an example of where anomalies in support for patients suffering from cirrhosis of the liver have led to financial hardship and additional worry at a very distressing time. She was very grateful for the lump sum she received and an income of £14,760 per annum. However, that figure would be £26,000 in Scotland, nearly double the sum offered in England. That is iniquitous.
Andrew Gwynne (Denton and Reddish) (Lab)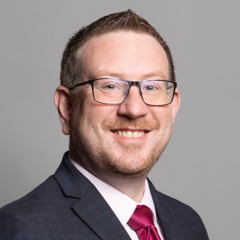 First, in the 1970s and 1980s, around 7,500 people were infected with hepatitis C or HIV as a result of this scandal. Many of those people were being treated for haemophilia. The viruses have had a devastating impact on their lives and those of their families, not least through loss of earnings and the cost of treatment. The failure of successive Governments to accept liability for this issue means that many of the victims have lost financial security through no fault of their own.
We must never ever forget the personal tragedies behind scandals such as this one
No amount of money will ever fully make up for what happened, but we owe to those still living with the consequences the dignity of a decent lasting settlement. It is time to act.
Dr Philippa Whitford (Central Ayrshire) (SNP)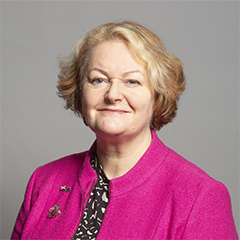 Let us recall that this scandal has been going on for over 40 years.
People have been dying without being recognised and without being looked after for all that time.
It really is a disgrace.
We talk about not accepting liability.
As has frequently been mentioned, this is the biggest treatment disaster in the NHS, and it happened because we were importing American coagulation products and American blood—blood taken from prisoners, or units of blood that were sold.
Who sells their blood for donation? People living on the streets; people who are drug addicts.
The main reason haemophiliacs and others are suffering is that making factor VIII meant using the blood products of multiple donors, which meant an increase in the risk of a positive result. Moreover, the haemophiliacs received those products over and over again.
More of Dr Whitford's speech is covered here.
The Parliamentary Under-Secretary of State for Health (Jane Ellison)

Let me touch on the Scottish reforms. Clearly, that has been quite a key theme today. I have been asked to consider matching the recent reforms. The Scottish Government established a financial review group, as we heard, and they announced their plans on 18 March.
The package announced by the Scottish Government differs from the proposals on which the Department is consulting.
One major difference is in relation to annual payments provided to infected individuals. The Department of Health proposals for England are intended to ensure long-term stability and security to all infected individuals. The hon. Member for Newport East (Jessica Morden) made a point about long-term security and sustainability. To reiterate, in England, there are about 2,400 individuals with hepatitis C stage 1 who do not receive any annual payment. Our proposal is to provide a new ongoing payment to all those individuals that reflects the level of ill health that they experience. The Scottish Government have chosen to provide a lump sum payment, and they currently have no proposals for annual payments to the hepatitis C stage 1 group. To give an idea of the difference, in England, over a five-year period, a stage 1 hep C sufferer who currently gets nothing but is awarded the highest proposed annual payment of £15,000 would receive £75,000. Officials from the Department of Health and the Scottish Government continue to exchange views on scheme reform, and we will reflect on the points that have been made today.
"This financial assistance is voluntarily provided by Government to help those infected and their dependants. I wish to ensure, and the key aim of the scheme is to ensure, that the money is distributed in a fair and equitable way within that budget envelope and within the legal framework within which I am working, in a way that is also sustainable for the future."   – in other words there is no intention of increasing monies available.